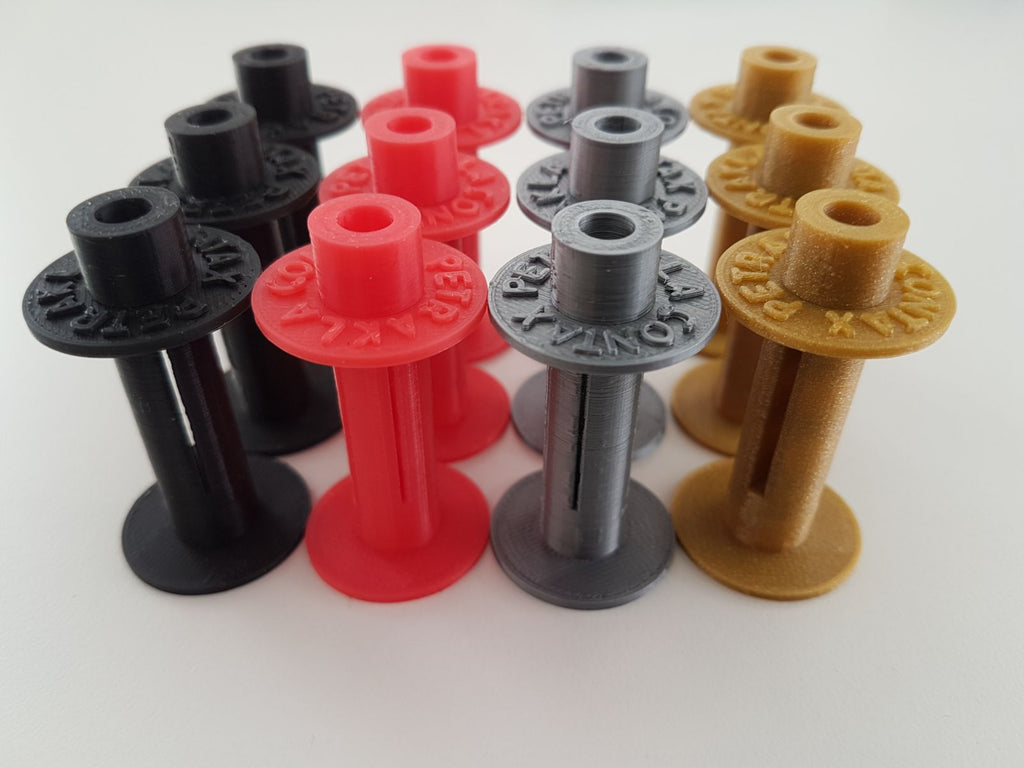 Petrakla Classic Cameras
Custom Petrakla film take up spools for Contax I, II, III, IIa, IIIa (1 spool).
One of the recurrent problems for Contax camera owners is finding an appropriate film take up spool for these rangefinder cameras. The spools are of course necessary if you actually want to use a Contax camera. However all too often they are missing when you manage to acquire one. They're also very easy to lose or misplace because they tend to fall out when you open the camera… This is exacerbated by the fact that many of the spools in use have slightly smaller diameter flanges than the rare original metal spools produced in the 1930's.
Now all that can be a thing of the past because we've designed a 3D printed easy to use replacement spool which will fit the Contax I, II, III, IIa & IIIa. These 3-D printed spools come in a variety of colors so that you're less likely to lose them. They also have the original flange size, so that they are less likely to slip past the film tensioner spring clip (which is located inside the camera). It's easy to use, just insert the film leader into the narrow slot in the spool, give it a twist and you're ready to load it into the camera.
The price is for one (1) spool. Please indicate your color choice 
---
Share this Product
---
More from this Category